There are two vehicles many busy families would probably consider buying as their family shuttle - the Jeep Grand Cherokee or the Ford Explorer. Here we take a look at the 2017 models of both vehicles so that you have a clear idea of the advantages or disadvantages of each and which comes out on top!
Both the 2017 Jeep Grand Cherokee and the 2017 Ford Explorer have Nameplate Recognition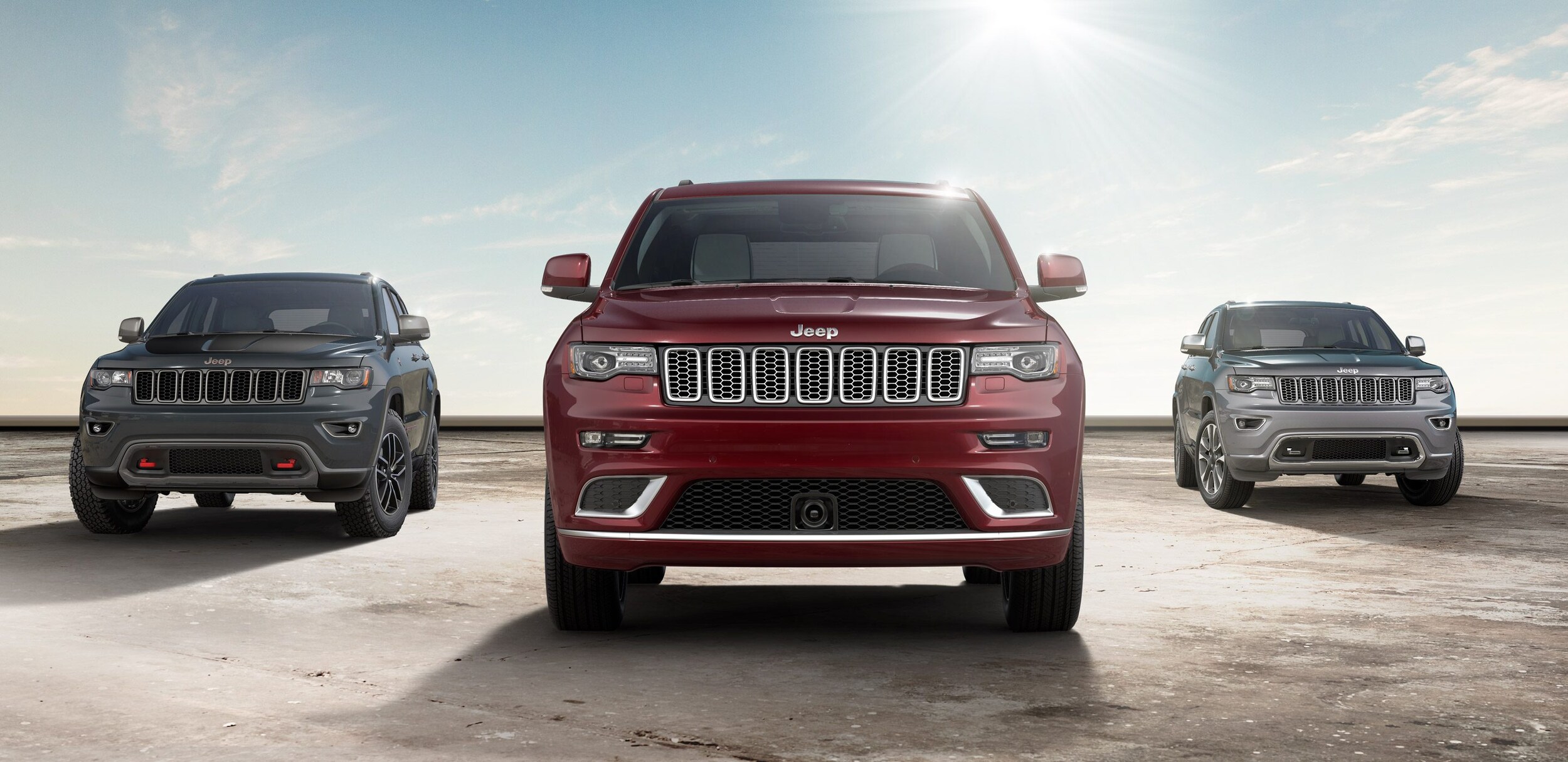 We've all heard of these family haulers and their brands are instantly identifiable, which is a bonus for both of them. Both vehicles deliver in different regards and are quite different. On balance, industry experts seem to favor the Jeep Grand Cherokee over the Ford Explorer and for reasons you may not expect.
The Jeep Grand Cherokee has a more rugged exterior than the more refined Explorer which is something that is subject to individual choice, although the Cherokee has a definite edge for the driver looking for a high level of utility. You can of course get a more luxurious interior for your 2017 Jeep Grand Cherokee if you are willing to pay for a more expensive model. On the other hand, the 2017 Ford Explorer has comfort covered as standard across its model range.
Both models come with a variety of engine choices. The Grand Cherokee can be had with a naturally aspirated gasoline V6 or V8 engine and the Explorer comes equipped with your choice of a V6 a turbocharged four-cylinder or the EcoBoost V6. Tastes vary, but we're confident the 2017 Jeep Grand Cherokee will perfectly suit your needs!
Choose Suncoast Chrysler Jeep Dodge Ram for your Next Car in Tampa, FL
We have been established in the Largo, FL, area for many years and are known as the place to go if you're looking for a 2017 Jeep Grand Cherokee for sale. We're located within a short drive of St. Petersburg, FL, and we would love you to join us and test drive a 2017 Jeep Grand Cherokee. Make the ultimate family vehicle your own with a fantastic deal from Suncoast Chrysler Jeep Dodge Ram today!